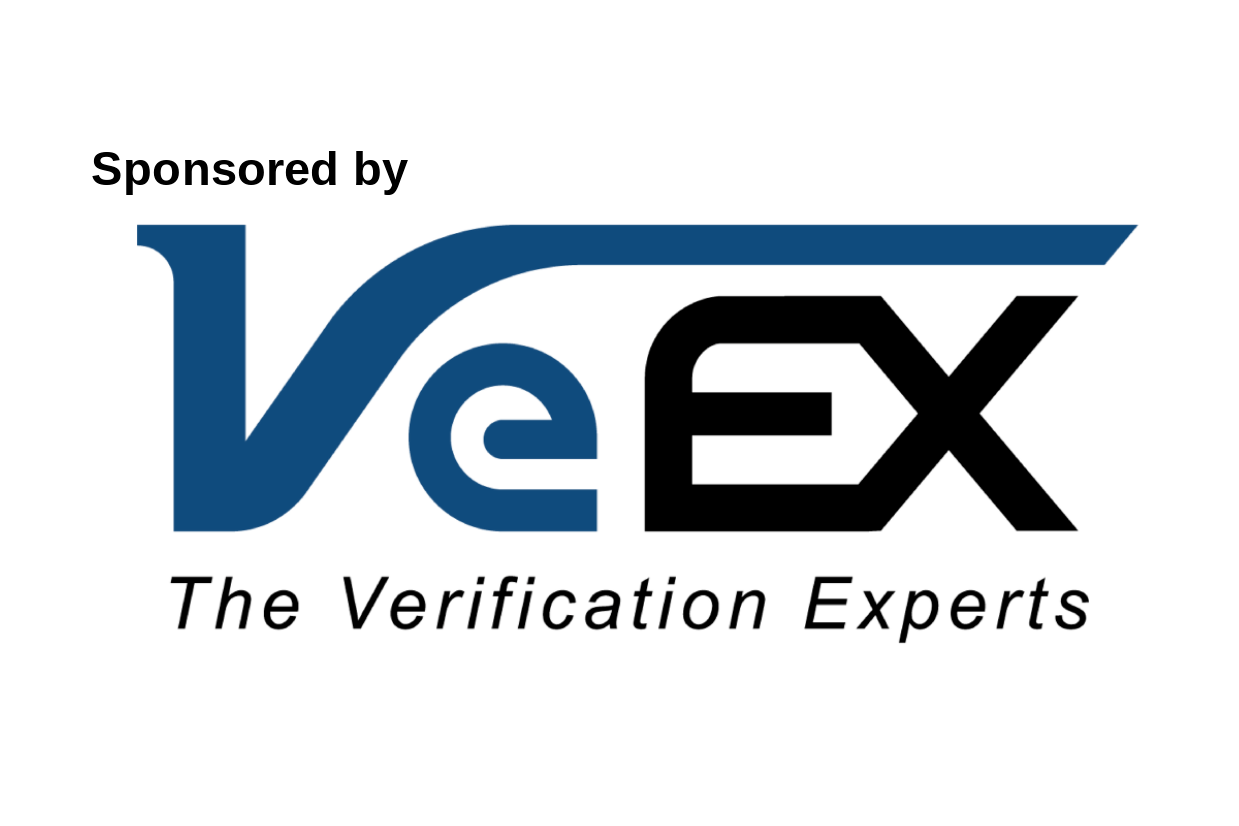 Keely Portway takes a look at the market for test and measurement equipment in the current climate, and some of the latest tools available
We all know that the world has been brought to a standstill in the past weeks and months due to the unprecedented situation brought about by the Covid-19 pandemic. Those people who cannot work from home have been placed on furlough leave, many factories have shut down and only the children of key workers have been able to attend school. Other people have been lucky enough to be able to work from home, and this is in no small way down to the telecoms industry.
 
Broadband networks across the globe have seen higher and higher data rates as people use the time to not only work from home, but also take online classes, learn new skills, catchup with box-sets – the list goes on. To use an example from the UK alone, industry watchdog Ofcom praised telecoms providers for working hard to ensure resilience across landline, broadband and mobile services as the demands on networks increase, as well as prioritising access to safety-of-life communications systems. Some telecoms providers, it said, have also taken specific steps to support their customers, such as providing unlimited calls or increased data allowances.
 
Telecoms engineers have been designated as key workers, while providers are working together to monitor traffic on their networks. Of course, this cannot be undertaken without the right testing, monitoring and measurement equipment, and the demand for these kinds of essential tools was already looking healthy. Take the global market for optical time domain reflectometers (OTDR) as an example. According to research firm, Technavio, this market is set to grow by $37.62m by 2023.
 
Its latest report – Optical Time Domain Reflectometer (OTDR) Market 2019-2023 – also details a concentration of the market, the degree of which is likely to decelerate during the forecast period. The report cites investments in smart city projects as a key driver, with immense growth opportunities, and advises that, to make the most of the opportunities, market vendors should focus on the growth prospects in the fast-growing segments, while maintaining their positions in the slow-growing segments.
 
Another key industry driver is the deployment of PON services, which seem to show no sign of slowing down. A recently published report by analyst company, Dell'Oro Group placed the total global revenue for PON OLT equipment at $3bn last year, a 16 per cent increase from 2018. This was, said Dell'Oro, a 'bright spot' in 2019, which saw revenue declines in DSL and cable infrastructure. 'Although 2019 was a challenging year for broadband access equipment vendors, there are positive signs that operators are committed to 10G upgrades to support premium broadband services,' explained Jeff Heynen, senior research director, broadband access and home networking at Dell'Oro.
 
'There will be pockets of growth in 2020, but increased competition is needed to spur additional spending.' The company's Broadband Access Quarterly Report also found that the total XGS-PON OLT port shipments increased 222 per cent Y/Y, to 2019 as more operators continue their shift to 10Gb/s FTTH networks.
 
Regardless of which PON market report you read, however, the majority of analysts agree this market segment is poised for significant growth over the next three-to-five years, most predicting investments exceeding $8bn by 2025. Due in part to local government broadband initiatives, its lower cost and adequate bandwidth, GPON looks set to remain the dominant and most deployed service, especially as 5G networks will rely on the existing fibre distribution infrastructure to reach into neighborhoods. Next-generation 10G-EPON, XG(S)-PON, and NG-PON2 technologies on the other hand are expected to drive the growth since small business and mobile backhaul services are seen as a far more lucrative source of revenue for operators. Test and measurement vendors will need to ensure that they offer the right tools to meet any challenges associated with next-generation PON networks.
Commercial Products
Vendors that offer fibre optic test and measurement products include OptoTest, with its recently launched multichannel OP940 insertion loss (IL) and return loss (RL) meter designed for MPO/MTP cable testing. The meter is designed to help reduce setup time, cost, risk, and footprint. The FlexScan FS300-325 Quad OTDR from AFL is designed for contract installers and network operators deploying and maintaining both single-mode and multimode networks, including FTTx PON. The unit is rugged, with pocket-sized form factor and easy two-button test set up. It has user-friendly color-coded icons for pass/fail analysis and user-configurable print-to-PDF, as well as fast power-on and a long battery life. Bristol Instruments recently added a new optical spectrum analyser for efficient testing of optical transceivers used in WDM applications. The new model – 750 – quickly measures and reports side-mode suppression ratio (SMSR). It uses proven Michelson interferometer-based technology with fast Fourier transform analysis to generate a laser's spectrum over the entire wavelength range of 1,260 to 1,680nm. Anritsu, meanwhile, has introduced IQ capture and IQ streaming options for its Field Master Pro MS2090A, real time spectrum analyser. With 110MHz bandwidth and 200MSps sample rate, the analyser can capture and stream twice as much data as any other hand-held model. Additionally, having IQ capture and streaming in RTSA mode allows for the capture and/or streaming of data without pausing the sweep, so users can monitor the spectrum visually while the capture is being conducted. The result is that more information is acquired on spectrum surrounding bands of interest. Signal data can be captured and segmented into I and Q samples with the options. Additionally, unknown signals in spectrum where secure communications are required can be identified and evaluated to determine if they are harmless or nefarious.
 
VeEX: FEATURED PRODUCT
10G-EPON is enjoying a head-start when it comes to global adoption. Particularly so in Asia, where 1G-EPON and GPON are already widely deployed. Deployment of XGS-PON and NG-PON2 technologies in most geographies still lags as service providers wrap up field trials and shortlist vendors. Despite this delay, XGS-PON deployment is expected to grow rapidly as operators desperately need a 10G symmetric service to compete with cable DOCSIS 3.1 networks. The new VeEX® FX81 optical power meter overcomes the test challenges associated with deploying next generation 10G PON overlay networks.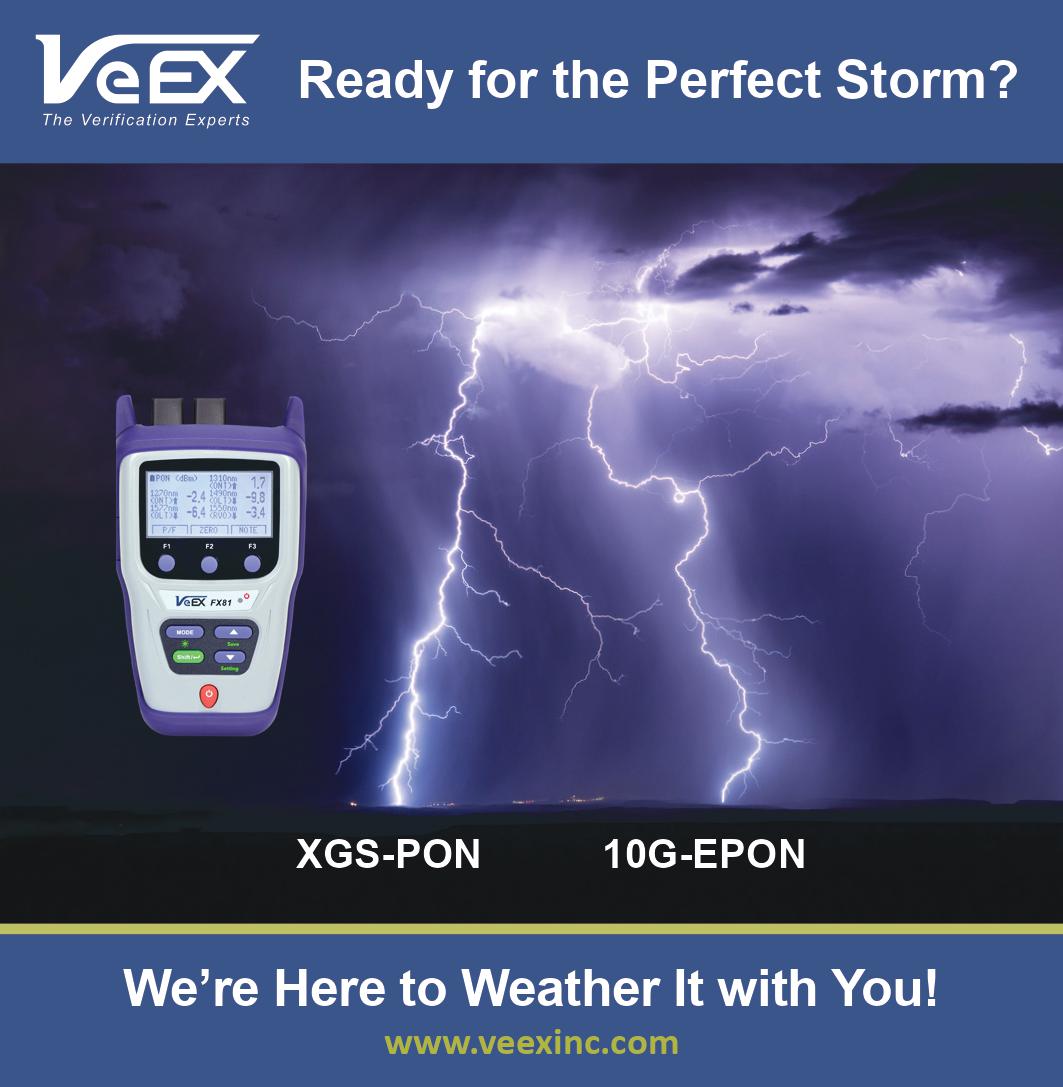 The unit performs simultaneous, filtered power measurement of all upstream and downstream wavelengths, guaranteeing the PON service is installed correctly. The unit's further ability to automatically detect and apply industry or user defined level thresholds, simplifies installation and reduces service activation costs significantly. 
 
Test results can be transferred to a PC or mobile device for record keeping and test reporting – proper documentation proves services were commissioned correctly so service providers can turn up customers with greater confidence.