Tech focus: coherent optics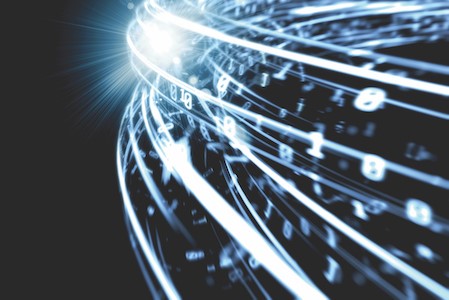 A glance at the current market for fifth-generation coherent optics and some of the latest developments available
Before the pandemic began, all eyes were firmly on fifth-generation coherent optics as one of the biggest trends to shape the industry, with expected demonstrations at all of the key industry events.
While the global situation managed to prevent a lot of the interaction and face-to-face views of this technology, it did not stop its development, and there have now been a number of trials and demonstrations from vendors and operators alike, highlighting the achievements of higher wavelengths.
 This was evident as face-to-face events tentatively began to start again last year, with a number of announcements and demonstrations of optical modules and supporting products from companies such as Fujitsu, InnoLight, Keysight Technologies, Viavi Solutions, Hengtong Rockley Technology, Neophotonics, Adva and more.
This looks set to continue and, in fact, there is already industry talk concerning the next generation of transmission rates. As part of its update to the Optical Transport 5-Year Forecast report in July last year, research firm Dell'Oro said: 'We predict the next wavelength speed following 800Gb/s will be 1200Gb/s (1.2Tb/s). Based on the timing of past coherent DSP introductions, we anticipate 1.2Tb/s-capable line cards could enter the market before the end of 2023. We forecast that by 2025 about one-third of all coherent wavelength shipments will be from a line card capable of transmitting a signal at a speed of 800Gb/s or higher.'
Likewise, LightCounting stated in its latest Mega Datacenter Optics Report, that: '800G transceivers will dominate this market segment by the end of the forecast period, as illustrated in the figure below. Google plans to start deployments of 1.6T modules four to five years from now (although this is not included in the forecast).
Industry trials
Industry insight and market research firm Cignal AI has been keeping track of trials and deployment announcements in this area, with its report 5th Gen Coherent Trials and Deployments, which was most recently updated in November.
  In summary of these the company said that Infinera has focused on demonstrating the capabilities of the ICE6 over long distances at 800Gb/s, with no other vendor showing distances in the 600-900km range at full speed. Ciena, meanwhile, focused on commercial deployments of WaveLogic 5e and claims that its performance rivals Infinera's, but to date, said CignalAI, has not demonstrated comparable distances at 800Gb/s.
Ciena has done a 'limits-pushing' trial of its Wavelogic 5e with Telus from which it reported a 970km span. Huawei has demonstrated 1100km transmission of 800Gb/s in a laboratory environment with a pre-production DSP, which, said Cignal AI, further demonstrates the power of fifth-generation technology to operate over long distances. More recently, the company claimed to have received sufficient inventory of OptiXtreme 7 chipsets prior to the access cutoff, that those chipsets have been used in trials with customers, and that those customer trials are not public and Cignal AI is in the process of independently verifying those claims. Nokia announced the PSE-V GEN90P coherent engine but, as yet, there are no trial or deployment announcements available.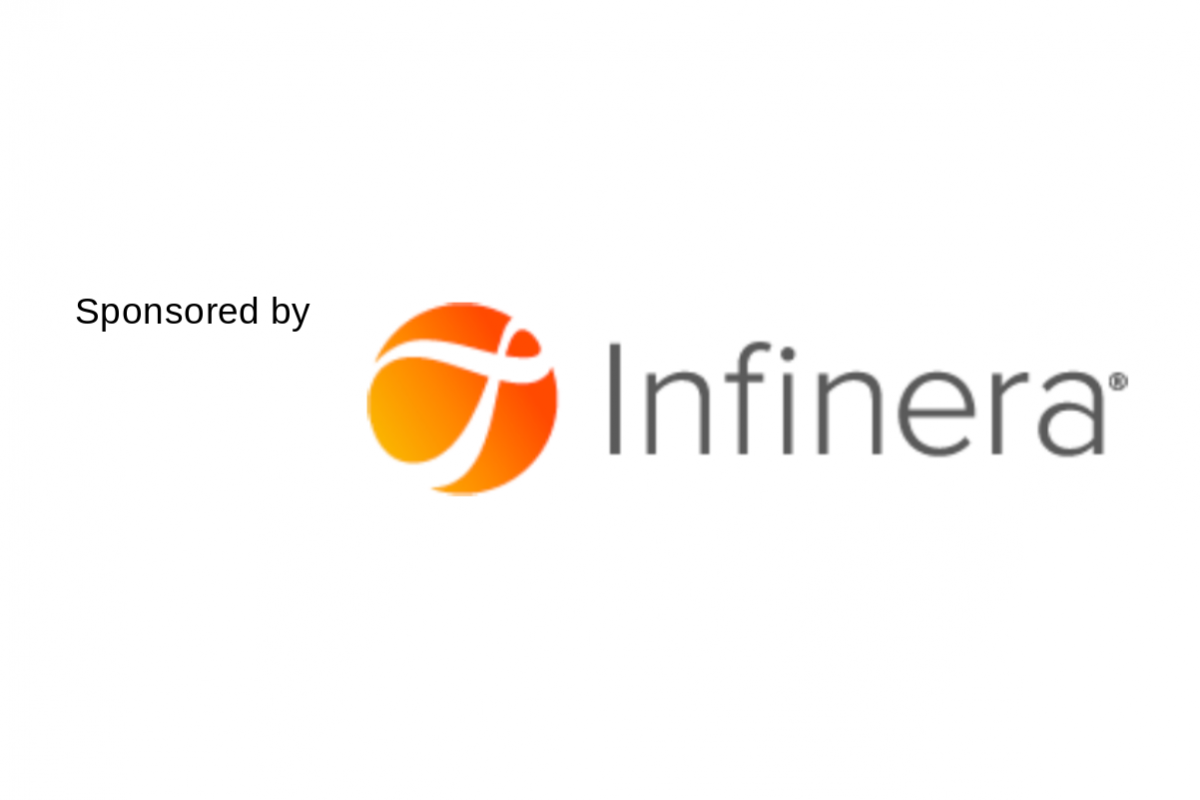 Featured product: Infinera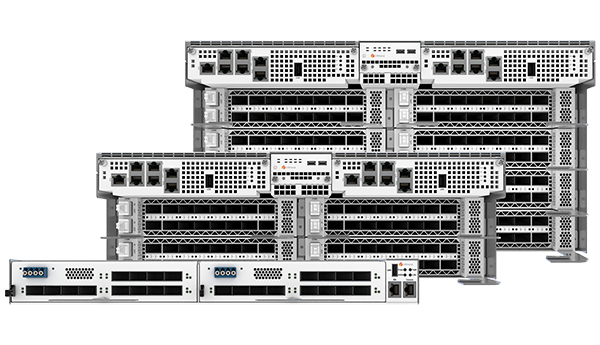 The GX Compact Modular Series, powered by Infinera's ICE6 800G optical engine, offers superior optical performance and scalable connectivity in a compact, flexible package. Its modular sled-based architecture with integrated optical line system capabilities enables optimised support for numerous network applications.
The GX Series offers leading programmability and performance, with support for up to 800G per wavelength along with feature-packed automation. It supports deployments over virtually any optical line system and allows operators to save on CapEx and OpEx with industry-leading power consumption and a pay-as-you-grow modular design.
ICE6 enables network operators to meet the demands of rapid bandwidth growth by providing the greatest capacity at the greatest reach, resulting in a solution with the lowest cost and power per bit and the highest spectral efficiency possible. While 800G is its headline rate, ICE6 is also shattering optical transmission expectations for 600Gb/s and 400Gb/s per wavelength.
Commercial products
Last year saw the launch of Adva's FSP 3000 TeraFlex CoreChannel, designed to offer content providers and communication service providers the power to transmit 800Gb/s over greater distances. It uses 140GBd sub-carrier technology to provide a longer reach for a single-channel 800Gb/s solution, enabling ultra-high-capacity transport over existing and new network infrastructure of more than 1,600km. More recently this channel was demonstrated when researchers at the CSC – IT Center for Science, which operates the Finnish University and Research Network (Funet) transported 800Gb/s farther than before over a live network.
Broadcom's expanded portfolio of 100, 200, 400 and 800G electro-optics platform solutions for data centre and cloud networks is now widely available.
The company introduced its first 100Gb PAM-4 VCSEL and multi-mode kit, 112Gb PAM-4 PHY with direct-drive technology, and uncooled 100G PAM-4 EML capability to offer a set of solutions to growing networking bandwidth requirements. It includes those based on its 12.8Tb/s Tomahawk 3 and 25.6Tb/s Tomahawk 4 switch platforms.
Optical transceiver manufacturer, InnoLight Technology and test and measurement vendor, Spirent Communications partnered to successfully validate the latter's 800Gb/s OSFP DR8+ 2km SMP optical transceivers' interoperability. The project successfully demonstrated an 800G link-up and line rate traffic transmission using IEEE 802.3ck OSFP for VSR application.
InnoLight and Spirent engineers worked closely to develop and get the 800G link operational to emulate the traffic of hyperscale data centres.
Fujitsu Optical Components produces a 100GBd integrated coherent receiver for applications in 800 Gbps optical networks. The transceiver integrates a 90-degree hybrid, balanced receivers, polarisation beam splitter and VOA function into a small, single package using micro assembly technology. Furthermore, the company has more recently been investigating the development of new products for applications in 130GBd and beyond optical communication systems.
The most recent OFC event saw Hengtong Rockley Technology announce the release of its 800G QSFP-DD800 DR8 optical module, based on EML technology. The company adapted 7nm DSPs with built-in drivers, and COB structure to achieve this 800G QSFP-DD800 DR8 design. The total module power consumption is around 16W.
NeoPhotonics began pilot shipments of the class 60 versions of its Coherent Driver-Modulator (CDM) and Intradyne Coherent Receiver (Micro-ICR) in initial quantities to multiple customers. The modulator and transceiver were designed to address the next generation of 96GBd and above systems. Both solutions are compatible with their class 40 counterparts and provide an upgrade path to higher baud rates supporting data rates that include 800G applications.
Source Photonics announced a range of 800G optical transceivers for data centre and telecom applications during the OFC 2021 event. The company says that it leverages vertical integration for optical chips and assembly, to aid performance and power consumption. The portfolio of 800G transceivers for switching and routing applications includes the 800G DR8 OSFP & QSFP-DD800 and 2x400G FR4 OSFP & QSFP-DD800.
Viavi Solutions recently announced that its ONT 800G FLEX XPM Module supports QSFP-DD800 testing, helping to accelerate the production of 800G network infrastructure. The Viavi ONT XPM i lab validation system offers support for both OSFP800 and QSFP-DD800 modules, enhancing its test portfolio for development and production of optical communications technology.