Tech focus: 400G technology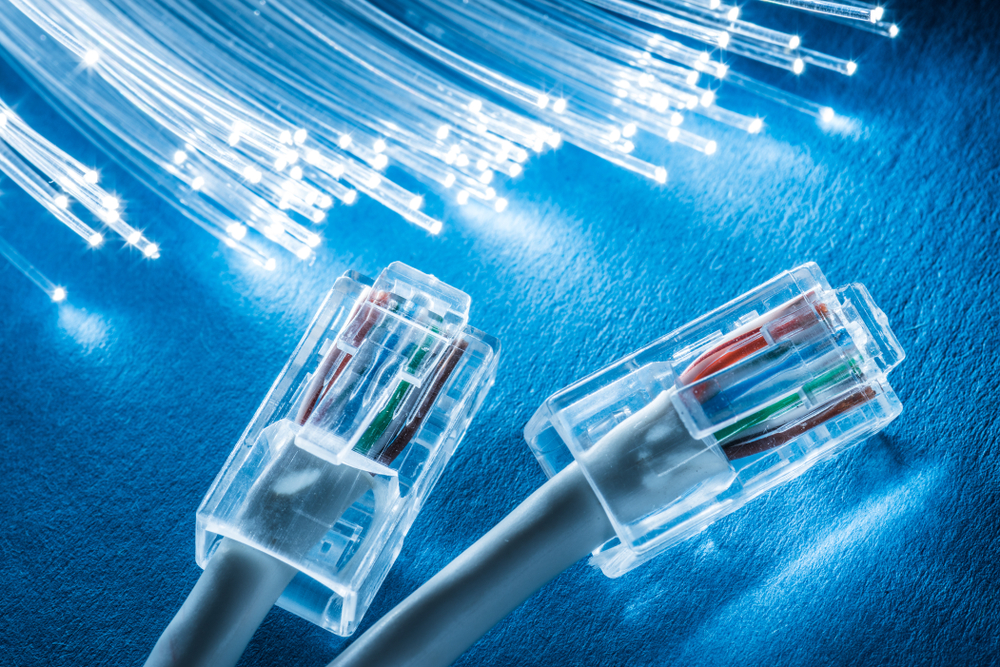 Credit: Valentyn Volkov/Shutterstock.com
Fibre Systems takes a glance at the current market for 400G technology, and some of the latest developments available
Following many years in development and much discussion, 400G pluggable digital coherent optics are predicted to achieve general availability and initial deployment this year.
400G technology is a solution that offers 400G of capacity on one 400G wavelength, and 400GbE is the capacity rate in Ethernet interfaces that can travel through a single link. It is based on what was originally known as the IEEE 802.3bs standard, which was officially approved in December  2017 and was designed to regulate new standards including forward error correction.
Numerous networking forecast reports predicted that 400G Ethernet would emerge as the leading technology during 2020. While the pandemic understandably had an impact on new product launches and demonstrations as they would 'usually' happen last year, the recent virtual OFC Conference 2021 saw a number of  vendors making announcements about module availability and performance demonstrations, as well as 400ZR+ interoperability emerging as a major discussion point. These factors, amongst others, influenced industry analyst firm Cignal AI to predict 2021 as the year for general availability and deployment.
Transport applications
It fits with the company's earlier research report on the topic, the 4Q20 Transport Applications Report, which found that shipments of the most advanced third (400/600Gb/s) and fifth generation coherent (800Gb/s) WDM technology surged last year as network operators upgraded to the latest transmission hardware. 
According to the report, Ciena still currently leads shipments of advanced coherent technology, however Cisco, Infinera, Huawei, and Nokia began to take share in the fourth quarter of last year. Acacia also continued to ship thousands of coherent ports to support a cloud operator's optical whitebox deployment.
Andrew Schmitt, directing analyst at Cignal AI said: 'Vendors beyond Ciena are finally ramping production of third generation coherent technology and accelerating the growth of this new market. Fourth generation coherent 400ZR and 400ZR+ technology will be the next market share battleground entering 2022.'
The report also found that 2020 fourth-quarter compact modular sales rose by more than 30 per cent, which the firm said 'significantly outperformed' the overall optical market. In terms of vendors, the report detailed that Ciena lost compact modular market share during 2020 as Nokia and Huawei grew sales primarily in the Asia-Pacific (APAC) market. Outside of APAC, however, Ciena still claimed nearly half of the market.
APAC additionally accounted for more than 60 per cent of Packet-OTN switching sales, both for the fourth quarter and for the entire year. It also led all regions in the growth of Packet-OTN sales for 2020 as OTN-based architectures continue to gain traction in the region.
In terms of 400ZR, the report stated that early production shipments from Acacia and Inphi (now part of Marvell) grew in the fourth quarter of last year. All technical risk of these products has been eliminated, it said, andso  demand is expected to outstrip production capability in 2021. Looking ahead, 2022 forecasts for 400ZR+ shipments were raised based on stronger than expected interest from non-cloud operators for 400ZR+. Speaking at the Market Watch session at the virtual OFC, Schmitt predicted that this interest will come from the traditional operators in the U.S. 'There is going to be slower adoption,' he said. 'These operators don't move quite at the speed of the cloud companies. But when we look at our forecasts, we think that by 2025, around a fifth of the metro long-haul market will convert over to pluggable.'
The impact of 400G will also be felt by the wider market. According to a recently published report by Dell'Oro Group, the global service provider router and switch market surged with a double-digit revenue increase in the first quarter of this year. In part, said the firm, this reflected the recovery from supply chain disruptions that occurred in the initial stages of the pandemic during the first quarter of last year, however, the adoption of 400G technologies was also cited as an a factor in driving double-digit growth for the SP Core Router market this year. Cisco was the top-ranked vendor for market share, followed by Huawei, Nokia, and Juniper.
The SP Router and Switch market was forecast to grow at a mid-single-digit rate in 2021.
Shin Umeda, vice president at Dell'Oro Group said: 'The market has returned to pre-pandemic levels, and we saw the strongest rebound in North America, followed by Europe and parts of the Asia Pacific region. Service providers are proceeding with the critical network technology upgrades that were delayed last year, and that bodes well for the remainder of this year.'

Featured product: Nokia
As operators confront how to economically scale their IP-optical network to meet today's surging data demands – and explore new ways to drive value – 400G looks like the answer. It's set to become the universal network currency for years to come. See how investing in pluggable DCOs is helping operators like you increase efficiency, bringing true IP-optical integration within reach. 
By empowering the next generation of IP services at 400GbE, you can finally implement efficient IP-optical solutions for every application that runs on your network – from the metro edge to subsea, creating a new kind of efficient, application-optimised network.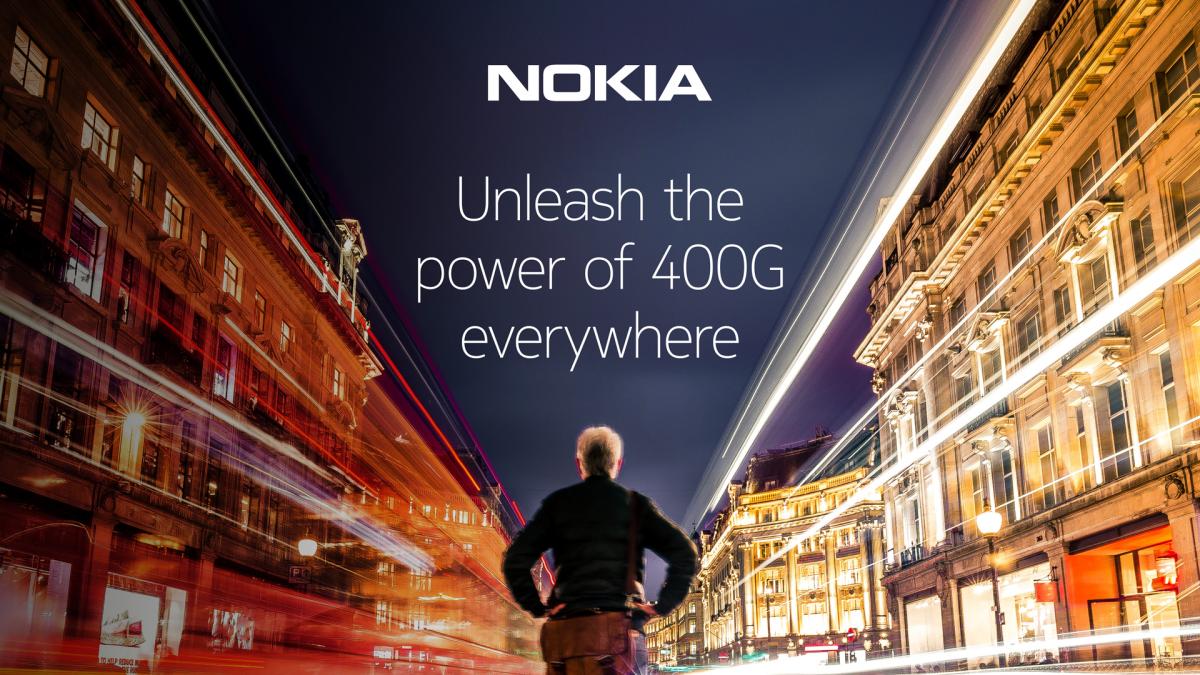 Commercial products
NeoPhotonics recently announced availability of its extended case temperature QSFP-DD 400G ZR modules. These use the company's industry coherent optical components, including its silicon photonics coherent optical subassembly (COSA) and low power consumption, ultra-narrow linewidth Nano-ITLA tunable laser.  
Each of these components can be operated over a wide module case temperature range up to 80°C. This enables the modules to be deployed in extended temperature data centre environments, while reducing cooling requirements and fan power. 
Nokia's WaveFabric Elements portfolio of photonic chips, devices and subsystems was introduced to help operators take advantage of 400G technology in order to scale their networks. The portfolio combines digital signal processing (DSP) and optics technologies focused on emerging end-to-end 400G applications, allowing the company to optimise the entire electro-optic engine that powers today's networks as well as transformational upgrades of the future. 
The PSE-Vs, which can run up to 90GBd, employs the second generation of the Nokia Bell Labs-pioneered probabilistic constellation shaping (PCS). Combining refined algorithms with the enhanced capabilities of a new generation of silicon, it is capable of transporting up to 800G. The PSE-Vc enables programmable capacity from 100G to 400G with metro to long-haul capability. Its low power enables integration into a variety of pluggable transceiver modules. The CSTAR family of optical engines, meanwhile, leverages silicon photonics and packaging technology, and addresses applications, including intra-data centre, metro DCI and long-reach optical transport. The company's 400G pluggable coherent transceiver modules are optimised to address a range of platforms and applications, including its own broad portfolio of optical transport, IP, fixed access and mobile solutions. It includes 400G ZR/ZR+ capabilities in the QSFP-DD form-factor and a higher performance, more feature-rich 400G multi-haul variant in a CFP2-DCO form-factor.
Marvell also recently expanded its coherent DSP portfolio with the Deneb ultra-low power, multi-mode 400G DSP. Deneb enables the advancement of disaggregated optical architectures for operators and accelerates the adoption of IP-over-DWDM (IPoDWDM) for optimal data centre interconnects (DCIs). Compatible to its predecessor, Canopus, the new CDSP offers customers an upgrade to interoperable pluggables across multiple platforms. Introduced from the recent Inphi acquisition, the CDSP technology extends Marvell's portfolio for hyperscale cloud data centres and 5G carrier infrastructure. 
Deneb is facilitating a large ecosystem of partners offering standards-based small form factor coherent pluggable modules that enable massive scalable bandwidth in metro, access and DCI transport networks. This will drive supply diversity and accelerate time to deployment. These partners include InnoLight, Molex, NeoPhotonics and Eoptolink.  
When it comes to test and measurement, the Viavi Solutions ONT 400G Module includes advanced error analysis features and a QSFP-DD test slot. Field programmability means ease of updates as the standards evolve. The module also includes FEC and PAM-4 modulation support. High density 100G (N-PORT) plays an important role in 400G testing by feeding 400G with lower bit rates. The N-PORT module is a 4-port device for test and system verification with four native and independent QSFP28 and SFP28 ports. Advanced test applications and coverage aid in the development and testing of new components and modules while providing service providers and network equipment manufacturers with a valuable test tool for existing and emerging technologies.