Submarine Networks World 2022
07 September 2022
to
08 September 2022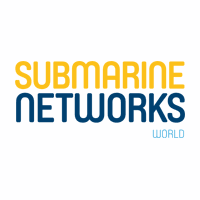 The world's leading annual submarine communications gathering is BACK IN-PERSON
Bringing together the global subsea community Submarine Networks World is the largest annual event for the global subsea community. In 2022, we are looking forward to welcoming the community to join us again in Singapore to meet in person once again, reconnect and move forward from the current climate.
Firmly established as the world's largest annual gathering of the global subsea communications community, Submarine Networks world offers you a dedicated platform to exchange knowledge, explore the latest projects and develop strategies and lucrative new partnerships to drive the industry forward.
In 2022, we're bringing you our biggest event ever with 800+ subsea communications leaders and over 100 speakers. We've expanded our agenda and we're upping the ante with the networking opportunities, to make sure you can make the most of your time out of the office. Get ready for inspirational keynotes, lively and thought-provoking debates, and, of course, new ideas and connections.
For more information on how you can be part of the event, visit https://www.terrapinn.com/conference/submarine-networks-world