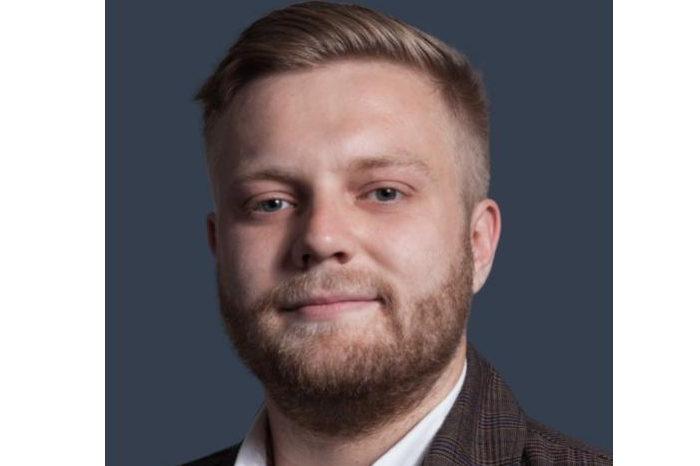 Over the past year, salaries for jobs in the fibre sector have risen sky high. As the technology continues to develop, so does competition within the market. Companies are pushing their salaries higher to ensure they're attracting the top talent, and sourcing high quality candidates during a shortage is raising the stakes even higher.
This increased demand is not only giving candidates plenty of choice within the market, but also risks setting unrealistic expectations of industry standards which may not be sustainable in the future. 
Entry-level candidates
There is a lack of entry-level candidates coming into the market, where support is needed most. Research has highlighted a 15-20% rise in the demand for technology talent in telecoms.
There are training initiatives and internal schemes taking place to get people up to speed, but a bigger talent pool is needed to diversify the workforce. Some companies such as Openreach are implementing training programmes for entry-level candidates, which it hopes will encourage people into the sector, and will likely prompt other like-minded companies to follow suit. It has also been suggested that the topic could be introduced to young people in schools in hopes of inspiring them to follow a career in the industry.
Specialist fibre experts
Fibre planners are still the candidates most highly sought by employers. We are seeing increasing numbers of companies push towards bringing in geographic information systems (GIS)-focused technicians/engineers and implementing in-house training in fibre planning. However, there is still high demand for competent planners to come in and hit the ground running. Fibre planners are particularly crucial to businesses during the kind of turbulent financial times that we are currently experiencing, as they can integrate more cost-effective technical systems.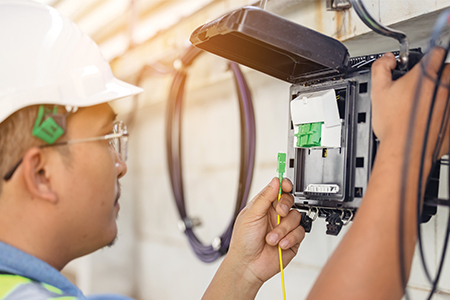 Image credit: tong patong/Shutterstock.com
There has also been an increase in demand for compliance/auditing engineers across alternative network providers (altnets). This is due to the fines for delays being quite hefty on the Openreach PIA network, so employers are taking on this kind of employee to ensure they're abiding by the laws of Openreach and are not being caught by any penalties. Mistakes can be expensive so it's worth hiring a specialist in the field to avoid any pitfalls. 
The digital world
The importance of fast and reliable broadband is evident. It boosts connectivity and it fuels our ability to work digitally, which, in the hybrid working world we are now living in, is essential to business growth. For example, organisations can now hire candidates from all over the world to reach different markets. 
Despite the extra work and cost needed to install them, nations are increasingly taking advantage of fibre optic cables, because they have a greater capacity for data transfer than traditional copper cables. This usually means needing to install brand new cables, which requires the task of digging a trench, where a tube is installed in order to insert the fibre optic cables. 
Environmental impact of fibre
The rise of climate change on the global agenda has brought with it an increased awareness of the environmental effects of technology. This has evoked a desire within businesses to be 'greener' and full fibre broadband can be a significant contributor in helping to deliver a more sustainable carbon-neutral future. 
Switching to fibre means a much smaller amount of energy is needed to transmit data through a fibre cable compared to a copper wire, resulting in less heat being produced and a reduction in the environmental impact of the network. The optical fibres that make up fibre networks are predominantly made with glass – the second most common element on earth, meaning the production does not cause harmful effects on the environment. Due to its exterior resilience, it can also last for 25 years or more which reduces the need for upkeep.
In this regard, digitisation is an effective method for reducing carbon dioxide emissions, due to the development of new applications that improve efficiency and save energy. Fibre-optic networks have a direct impact on making society more eco-friendly. Unlike copper or cable networks, which require boosts for electrical pulses to be sent, light signals in fibre can travel much greater distances. Additionally, fibre works at much quicker speeds, meaning that the same amount of energy can be used to send more information.
The future of fibre
There hasn't been a huge change in the technology across the industry in the last year. But we have seen several employers now pursuing automation within fibre planning for its scalability, accountability, and collaboration capabilities. This will involve using Python to automate the initial plans, with in-house planners then carrying out quality checks and approving them. This isn't a massive change, but it speeds up the process and doesn't require as much manpower to create the initial plans. This is something that will most likely continue to grow in the coming years. 
Looking to the future, it's likely that many businesses will start to see a slowdown in investment coming into the fibre industry. The market will start to condense in the near future, causing investors to begin to back away from new companies. This year, businesses have already been struggling to convince current investors to part with additional funding, so this could get worse over the next year. 
That being said, to make 5G more commonplace/more widely available, a massive overhaul of existing infrastructure still needs to take place. This includes the installation of numerous cellular sites with the necessary hardware for sending and receiving radio waves for cellular communication, as well as the implementation of fibre-optic cables for the last mile. The telecommunications industry is creating new job positions that focus on product engineering, researching and developing 6G, designing networks such as access/core/IP/transport/data centre, testing networks, providing application and technical support, and more.
Only time will tell how the industry navigates the challenges and high-speed growth that comes with new tech, but with the global telecommunication services market projected to reach $97.9bn by 2028, according to the latest figures from market research firm, Reportlinker, it shows little sign of slowing down.
Charlie Cassie is Head of Fibre at Hamilton Barnes